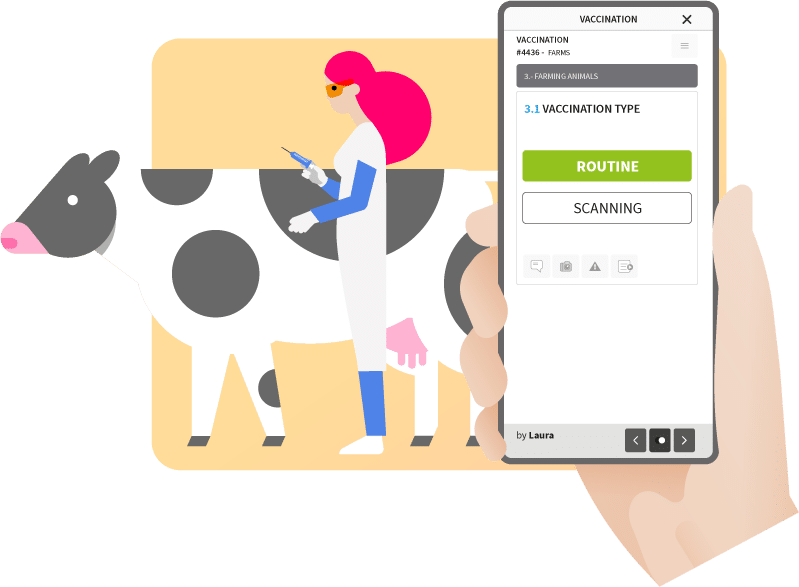 Highlighting animal welfare
Facilitate task scheduling and collect data from your animals using the digital checklist mobile app. Create regular procedures to ensure responsible production and compliance.
No need for deep IT expertise. If you know your business, the platform will help you get great results on your own without having to rely on third parties.