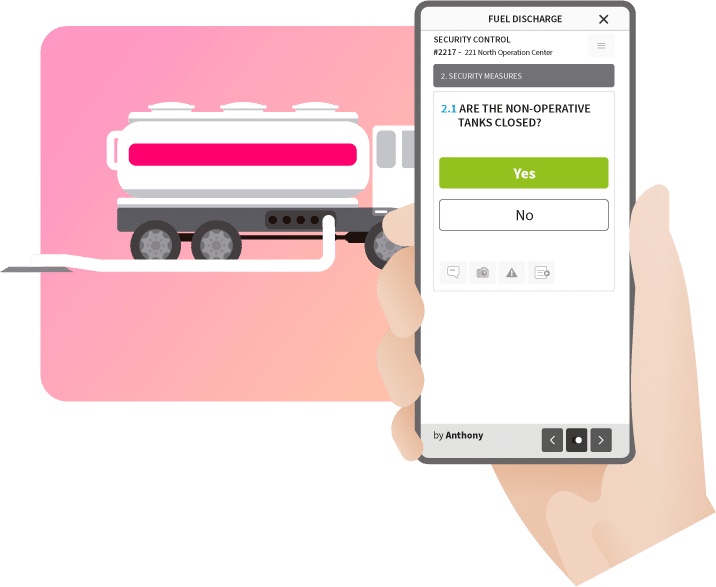 Verification of storage tanks and unloading of road tankers
Ensure that the staff follows the procedures and performs all required verifications when unloading the petrol.
A combination of instructions and checklists available in the tool help everyone comply with all the safety procedures related to the loading of the tanks. This will help new staff memorize procedures better, and seasoned staff to overcome routine or complacency, for example combined with additional spot checks.