2022 has started with a number of improvements coming out of our development pipeline and which we would like to present to you today.
You can expect to find them in the desktop view as of tomorrow.
Filters
The filters have moved to the left, to make more room on the screen for the actual checklist list. We have done so consistently in the kanban, media, users, departments and templates screen as well.
Checklist List
We are retiring the old checklist list view in favour of the new one. With the new list view, each user can select the columns he would like to see or not. Action plans are optionally shown, as well as assigned users and tags using the expand/collapse icon. The new list also allows to select a checklist to perform actions, such as status change, due date change, department change or change of assigned users and tags.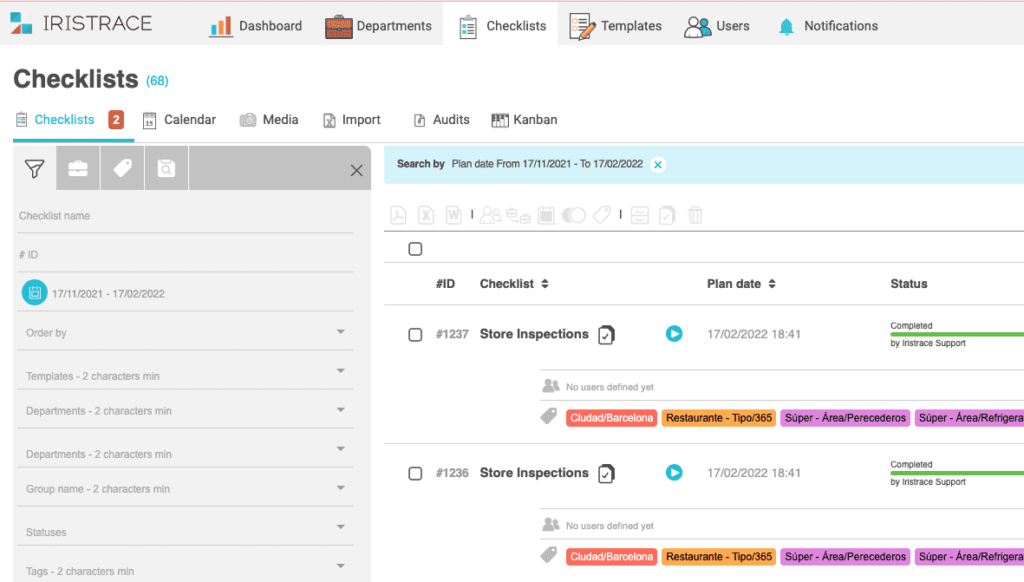 New PDF report
By clicking the green button, users generate a report in a new format with a cleaner, more complete and more visual format than previously. In particular it provides better page break behaviour, and a page numbering with a count of the page total now, which has been a requirement for our audits and certifications customers.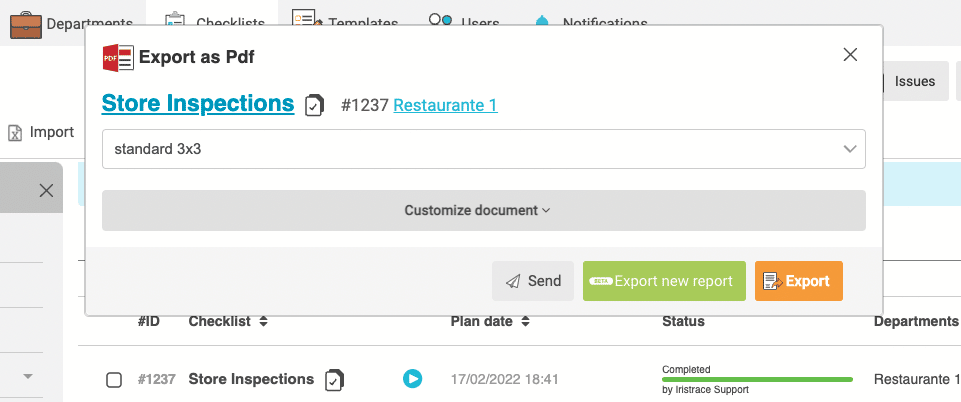 Notifications
From the notifications tab, you can now configure alerts in email or push format to notify your users of what happens with the records. Contact your Success Consultant if you need any help setting them up. 😉
Offline sync
We have managed to cut down the duration of the synchronization process while improving the tolerance to possible network interruptions.
Important
in order to benefit from the new features please ensure to log out and clear the browser cache.