Template all your standards based inspections and audits to certify companies at national or international level
Set up your templates to verify compliance with regulatory or standards based requirements, conducts audits and download and share the fully automated reports from your desktop or mobile device.
The certification process requires the gathering of many pieces of information coming from many different sources. Data coming from the technician that carried out the audit, data from the applicable regulations, photographs taken, data from machines, data and reports provided by the customer themselves, data from suppliers, etc.

In Iristrace you can manage all these elements within a single platform and template the processes and forms yourself. Your templates prescribe the control points and can include clear instructions for the personnel performing the audits. Once finished, complete and aggregate reports can be downloaded from the desktop and the mobile device.

Iristrace has been developing a multitude of report types for its clients, which makes reporting a completely automatic process.

The platform allows you to provide access to information not only for your inspectors. You can also chose to give your clients direct access to their information and to the results of their inspections. With granular permissions, you can control which users get access to which information, in which status of the forms.
Read on for more use cases in industry
Perform inspections for the certification of any kind of standard.

Set up the inspection process to follow the steps for proper execution.

Plan inspections and assigns them to the responsible inspectors.


Streamlines the process of data collection and reporting.

Display metrics and frequency of incidents detected for further analysis.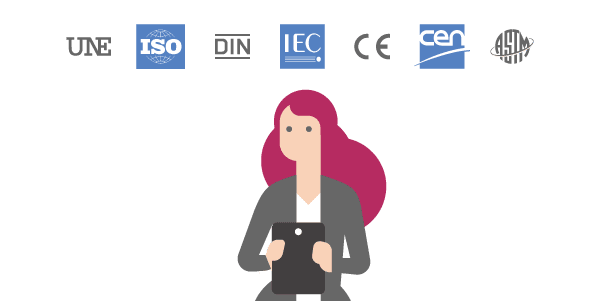 Millions of inspections conducted around the world
Would you like to discover how Iristrace can help improve your business processes? Request a free 30 day trial
Please book a meeting with a member of our support team to deliver the account to you and to provide you with a 15 minute introduction to the system.