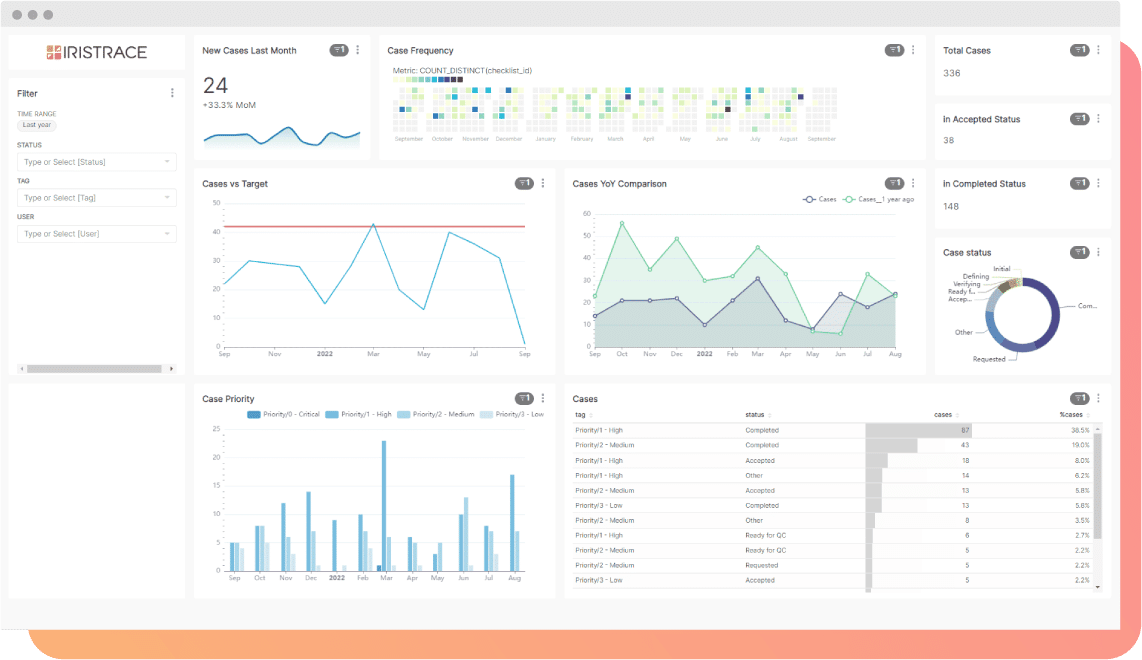 A full dashboard instance for advanced visualisations
Within the Iristrace set of services inside your private instance, you can optionally benefit from the provisioning of a full analytical dashboard that allows you to interactively query and chart your checklist data.
It features its own user administration with analytical roles as well as data view access permissions.
Visualisations include time-series charts, box-plots, radar, sunburst and sankey charts, data tables, pivot tables and many more.