Manage the inspection records of your critical control points and make it easier for your team to comply with industry regulation and company standards.
Create checklists, work orders and inspection records through customisable forms, distribute them to the mobile phones of your teams and collect results in real time.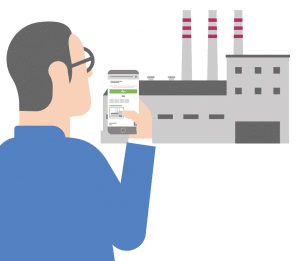 In industry, we rely on work well performed according to high safety and quality standards, with little or no room for failure.
Work must be performed and recorded, and issues reported. Iristrace can help your team to comply with all mandatory and scheduled checks as per your business requirements, by making it easy to collect all necessary data through a mobile device and by offering the possibility to add comments and photos, and note issues discovered during the process.
Information is available as soon as it gets recorded, and dashboards and reports will help you keep an overview of the results and benchmark comparisons. You can modify the evaluation criteria at any time yourself and drive the process without the need for an IT expert to assist you.
Read on for more use cases in industry
Scheduled Maintenance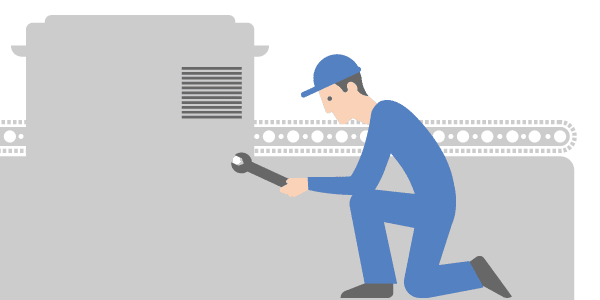 Create a list of machinery, equipment and facilities on which you want to perform inspections or maintenance work. You can schedule planned verification and maintenance at specific intervals or allow staff to perform them in self-service mode. Bar or OR codes help staff identify the correct equipment, providing additional assurance that the correct equipment is chosen. Assign staff to each verification task.
You can give permissions to people at different levels to perform their tasks and review the results. Examples include safety inspections, inspection of shelving, loads, tooling, damages, visible defects, and limitless other applications. Resolve the issues through rapid and constant feedback cycles.
Issues reports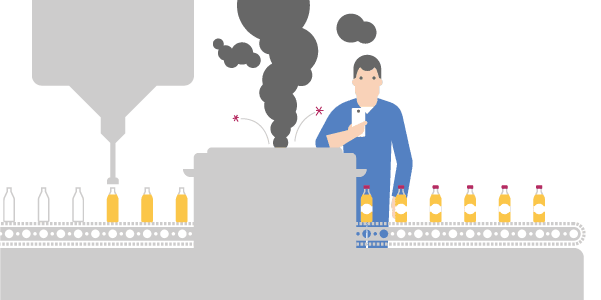 Record issues in your operations to obtain statistical data on items or processes that fail and why.
Edit workflows depending on the reported issue and notify the responsible manager with the appropriate urgency as well as the specialist that can deal with the failure. It becomes easier to intervene fast.
Find out which failures can be avoided with preemptive action.
Lower maintenance costs with better maintenance planning.
Minimize downtime due to failure, increase safety and accelerate the learning cycles for continuous improvement.
Prevention of Labour Risks and Safety Walks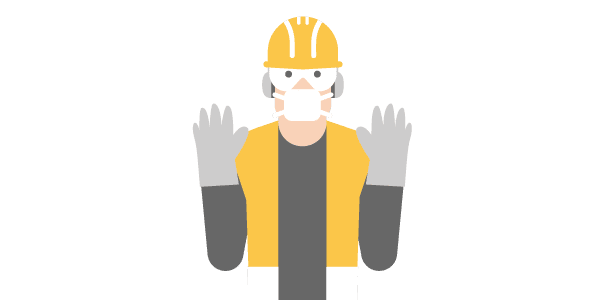 Template the controls to prevent labour risks and reduce work related hazard by mapping the requirements and criteria in Iristrace. Create forms with clear explanations and tables for technicians, so as to alleviate any questions and doubts during the controls.
Iristrace allows you to enrol every department of your company and structure the information to allow views by area or hierarchy, allowing to better control, benchmark and analyze incidents and classify your risks accordingly, With Iristrace it becomes easy to visualize the areas that need improvement and to replicate best practices to other areas.
Download records and summary reports with pictures of inspections in one click. Download incident lists in spreadsheets to further process and analyse them.
Environmental controls and waste management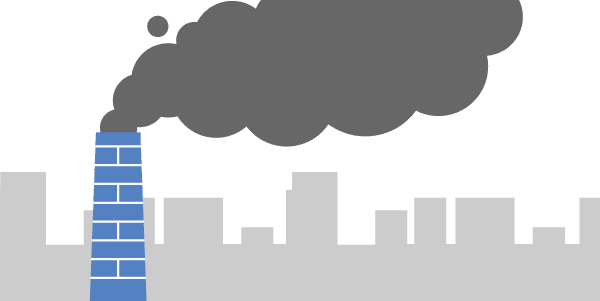 Implementing an EHSS framework across the enterprise is a sizable and difficult task, and verifying the compliance comes with many challenges. Storing and retrieving information across operational units and at the group level is part of the requirements and records need to be accessible at any time. Using Iristrace you will have all the records and measurements in one place, saving time to collect information and in subsequent consultation and reporting.
With Iristrace you can improve your controls in many areas, whether in environmental monitoring plans, safety plans, regulatory compliance programs, metering, proof of appropriate management and disposal of waste and hazardous waste, etc…

Staff training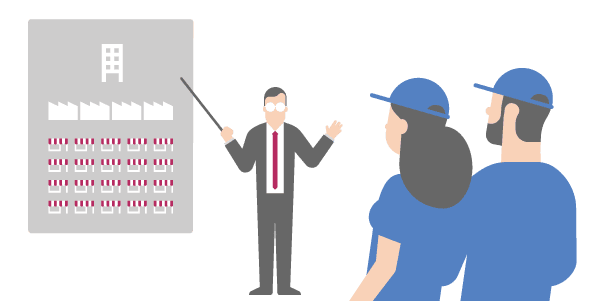 Make the onboarding of staff or the rollout of new procedures easier. Iristrace helps you fight the lack of knowledge from people that are new in their role, as well as the overconfidence of veterans.
Create templates that describe rules and procedures, as well as expected knowledge levels, and verify the level of understanding. Change the control points frequently to ensure real engagement with the issues at hand.
New facilities or renovation works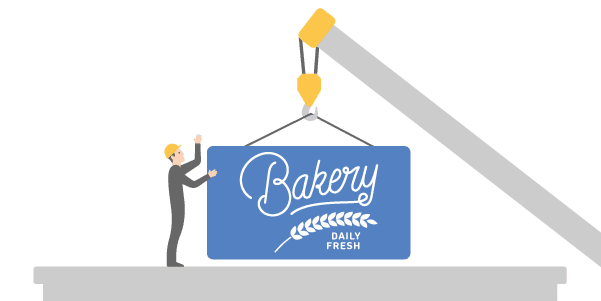 Whenever a new facility is under construction or being renovated, there are an infinite number of elements to review. What better than to have a checklist to prepare the review?
With Iristrace you can capitalize on the knowledge from previous events to make it better each time.
Millions of inspections conducted around the world
Would you like to discover how Iristrace can help improve your business processes? Request a free 30 day trial
Please book a meeting with a member of our support team to deliver the account to you and to provide you with a 15 minute introduction to the system.