Create your control records from your daily checks and quality inspections to ensure that your accomodations are ready and guest services meet the expected standard.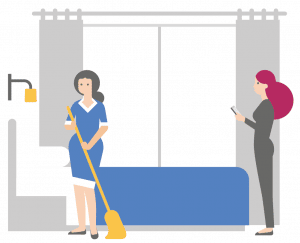 Daily work in any tourist accommodation includes dozens of control processes that are manual, often on pen and paper, and take many hours to complete. Do you know how much time you will save by digitizing all your records?

Delegate the controls to the person performing the work, require evidence through photos and timestamped records, create calendars for your employees so as to make the compliance with regulations esasier through their mobile devices.

Get access to all inspection reports and recorded incidents in one place – as the inspections are being performed. You can reduce amount of visits required and only perform spot-checks to verify that the control frame is still fit for purpose. Agree on action plans, compare and benchmark results and improve your operations with every step.

Save hundreds of hours on unproductive activities, and dedicate your time to what really matters: your customer experience.
What areas will you want to inspect with Iristrace?
Quality reviews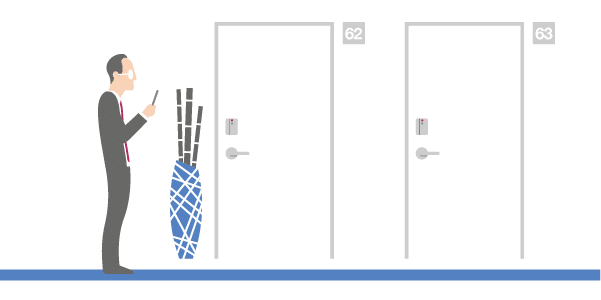 Iristrace will help you gain much time in preparing and conducting your quality inspections. Quality criteria can be better documented and communicated to the audit teams so that all measurements are identical across your establishments. Iristrace offers a comprehensive scoring system for benchmarking and comparisons across time.
With Iristrace, it becomes easy to collect all information and get an immediate overview of the status of all your facilities.
Repairs and Maintenance
Food & Beverage (F&B) Standards
HACCP for Kitchen and Facilities
Security and facility controls
Mystery guest programs
Training and human resources
Millions of inspections conducted around the world
What customers are saying:
"Before Iristrace, room reviews took us 2/3 days per establishment per month. With Iristrace, we can increase the audit coverage to another 10 different processes at the same hotel during the same period"
Patricia Torres
Quality and Environment Manager
Palladium Hotel Group
"We save a lot of time in the most tedious aspect of the work: in creating reports. Taking photos, comments and annotations on the same device as the checklist is incredibly fast "
Juan Valentín
Quality & Development Department
Senator Hotels & Resorts
"Iristrace saves us thousands of hours collecting and disseminating quality standards among the group. Our online ratings have increased as a result of improving the quality delivered to our customers"
Patricia Capel
Corporate Quality Manager
NH Hotel Group
Would you like to discover how Iristrace can help improve your business processes? Request a free 30 day trial
Please book a meeting with a member of our support team to deliver the account to you and to provide you with a 15 minute introduction to the system.