Everything you need in one environment to synchronize your team and their activities.
Build your checklist templates in just a few clicks, add a multitude of question types and create workflows, ranging from simple checks to more complex scenarios with conditional branching, status groups and action plans for the different participants in the process..
Optionally add weights and scoring groups
Scoring is easy. Assign weights to answers and the system will calculate the achievement according to your preferred scoring method. Scores within a checklist can be summarized using your own subtotals and scoring groups, which are then displayed in a scoring table on your automatic reports. .
Different permission settings allow a fine-grained access policy for your team members, depending on their role. You can easily determine how the team interacts with the checklists depending on the checklist status. Determine who can create, modify and view the content, add photos or comments to the inspections. 
Schedule your control forms on a one-off or periodic basis and access the calendar view to see their status or resolve them instantly manually.
Answer forms using the mobile or desktop app
Access the mobile using Android and iOS devices and answer the checklist easily. Filter by date, assigned users, schedules or tags, and complete downloaded checklists offline if required.
Automated notification rules allow the user to be alerted for new work, for issues or for status changes.
Track progress of the work on the Kanban view
See how the work items are moving across the Kanban view reflecting their actual status of completion in the workflow.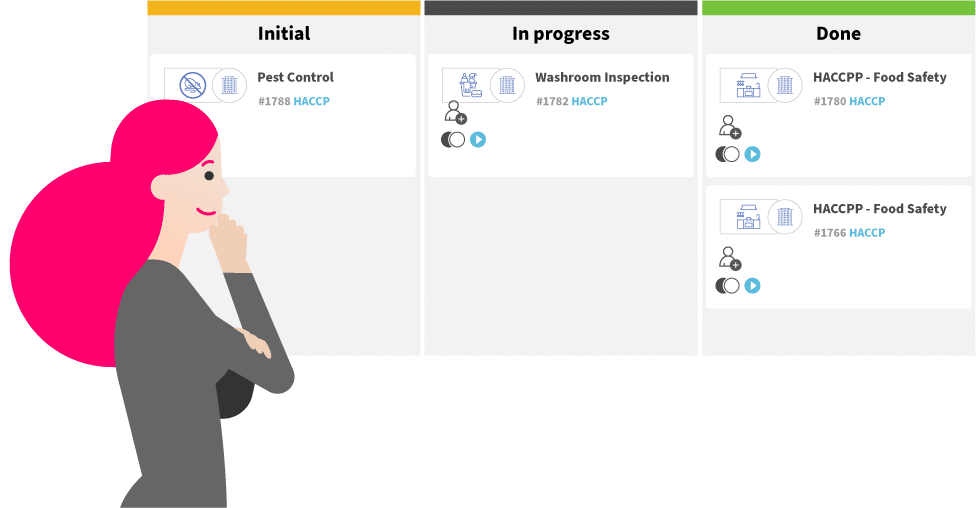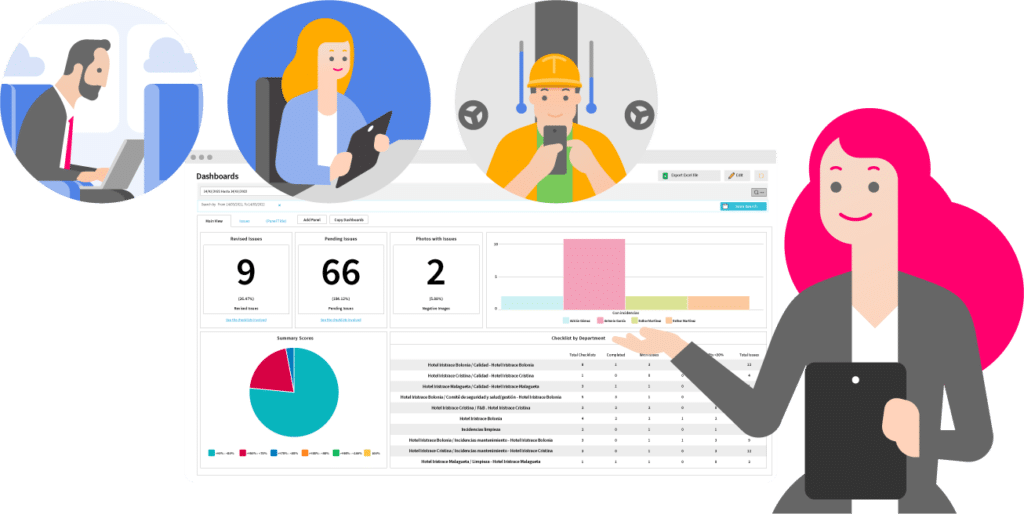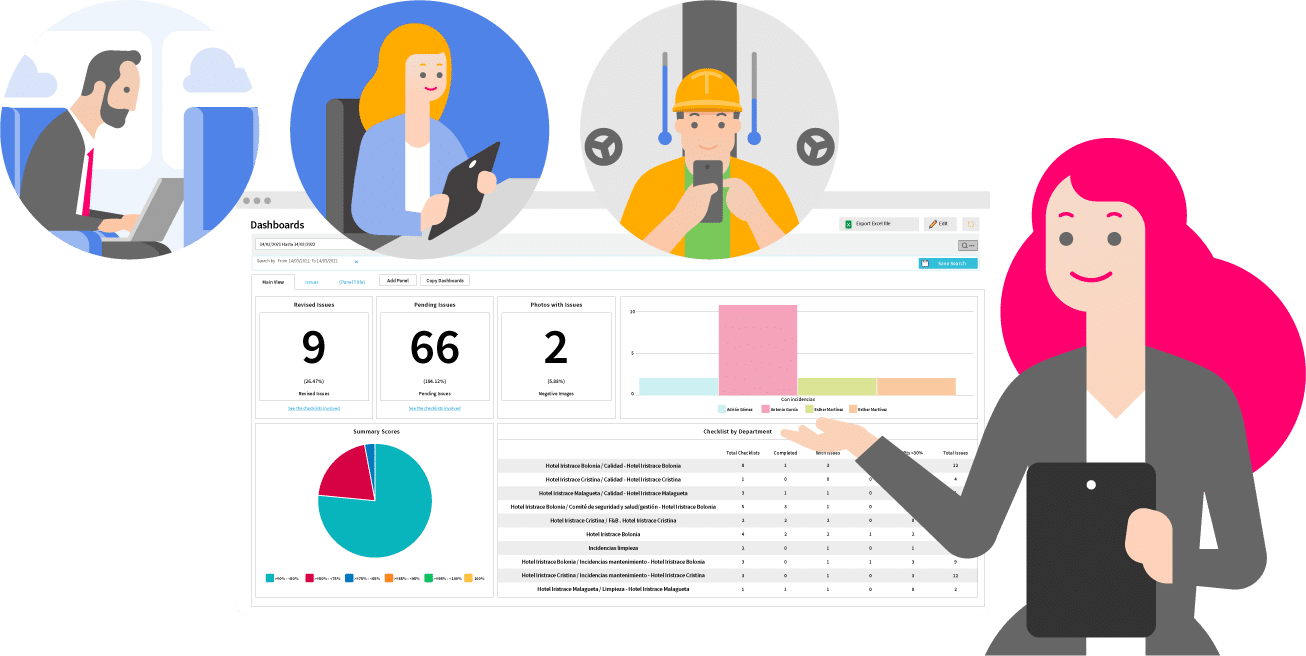 Share the results using automatic reports, custom reports and dashboards with your team, or with your suppliers and customers
Each user can define their own dashboard to have a global view of the results. They can automatically generate and share reports in PDF, Excel or Word. You can also use your favorite BI Tool to access the data on our analytical data stores. Iristrace Office Connect – an Excel and Word add-in – allows you to retrieve information from the checklists.