Facing the challenges caused by coronavirus,
are you too experiencing an overflow of messages and alerts from your team members?
We can help your team focus on the essential information and prioritize the actions
From 0 to productive use in a matter of minutes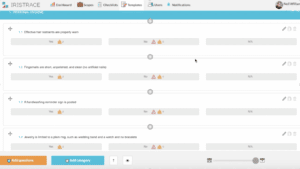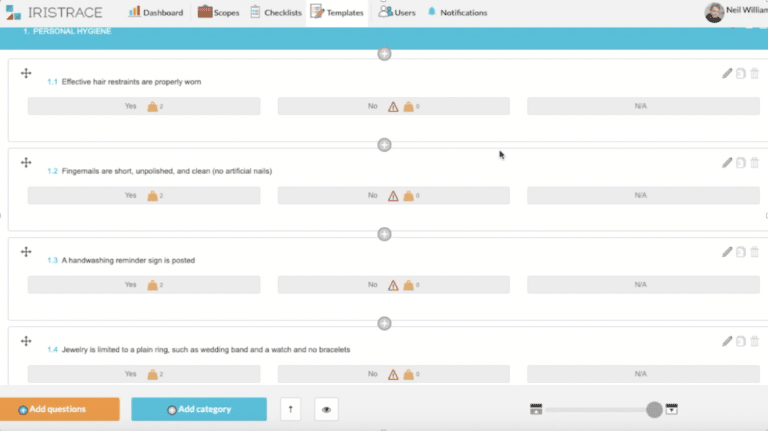 1. Click together the processes you need​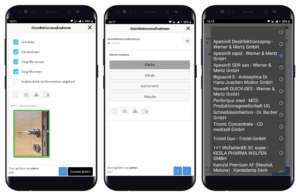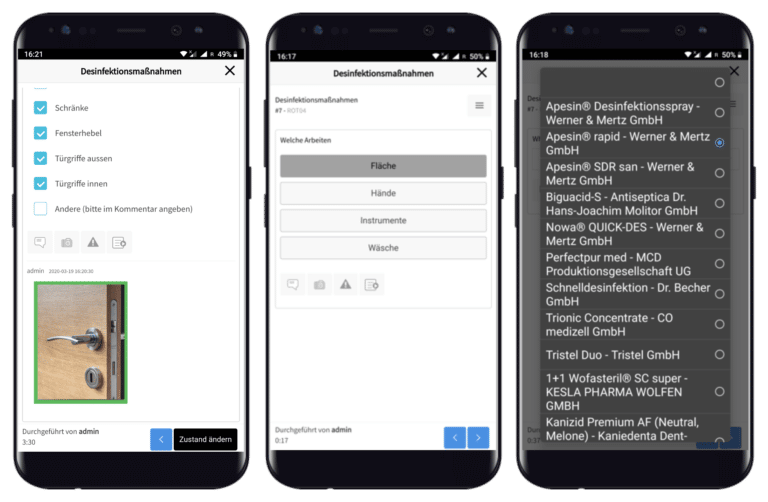 2. Start collaborating with your team​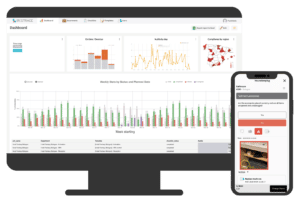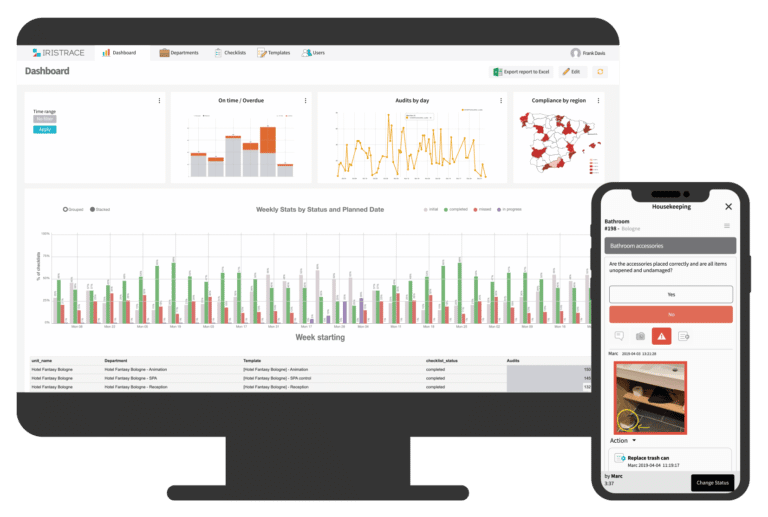 3. Harvest insight and turn it to action​
Simplified Patient Protocol for COVID19
at Hospital del Mar, Barcelona

CURRENTLY IN PILOT PHASE
With the high volume of cases, there is absolutely no time for complicated procedures. Everyone is busy providing life saving services to the flow of incoming patients and to the ones that are already  in stationary care.
Doctors need real time visibility of available beds and key patient stats across the entire hospital.
Iristrace has readied its platform to support healthcare professionals at the hospital to perform:
admission and assignment to an available bed
recording of the ventilation type
updates of the patient FiO2 and other key metrics 
transfer to another unit as soon as a bed becomes available
exit record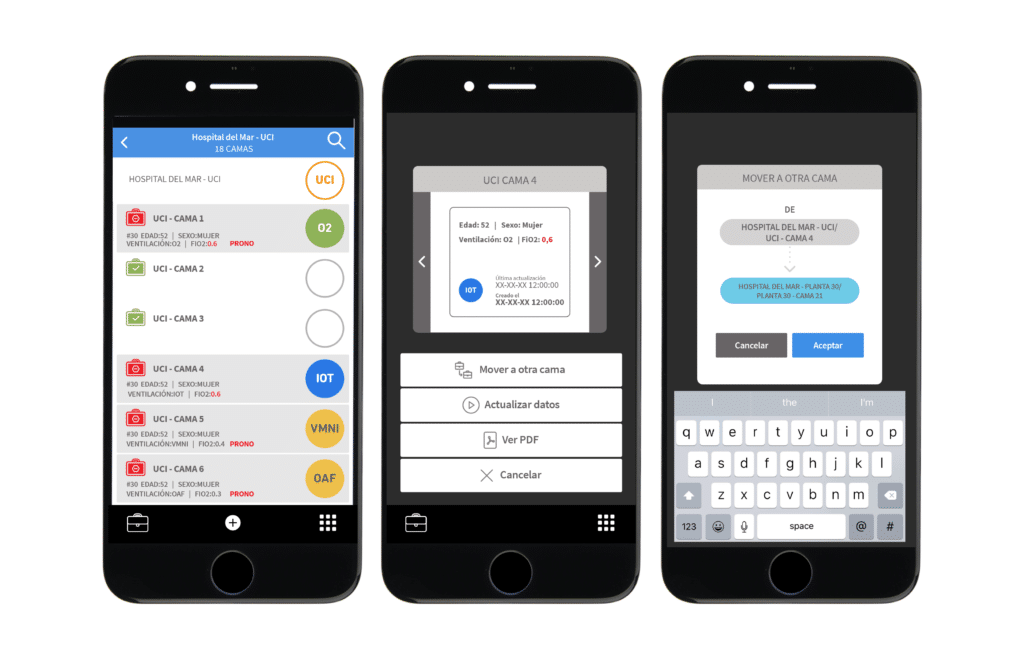 One platform
multiple uses that you can define yourself Cleaning, hygiene, disinfection Security
Protocols Stock and validity of personal protection Issues
management Occupational Risk Prevention Corrective and predictive maintenance
A simple checklist can save lives:
The Checklist Manifesto by Dr. Atul Gawande
Did you know that a simple 90 second checklist helped reduce the risk of post-surgery death and complications by more than a third, in eight hospitals around the world?
A Checklist that was nothing else but a list of critical control points that needed to be verified so that none of them were missed or forgotten. 
Having implemented a 19 question long checklist in surgery, the author explains how post-operations complications were reduced by 35%, and death rates by a staggering 47%.
Digitize your processes
control the information flow
structure your data collection
If you are part of an organization that has colleagues working outside or within the premises of your customers, you will appreciate the instantly available information from the team, for example in facility management, maintenance, cleaning, transportation, catering, …  We help you establish the forms and processes that your team needs to accomplish their work with better safety.
We will help you turn the compliance data into valuable insight that will allow you to focus your resources and improve your processes as you start using the platform.
Forms, processes and action plans will allow you to build a process knowledge library over time that can be applied throughout your enterprise.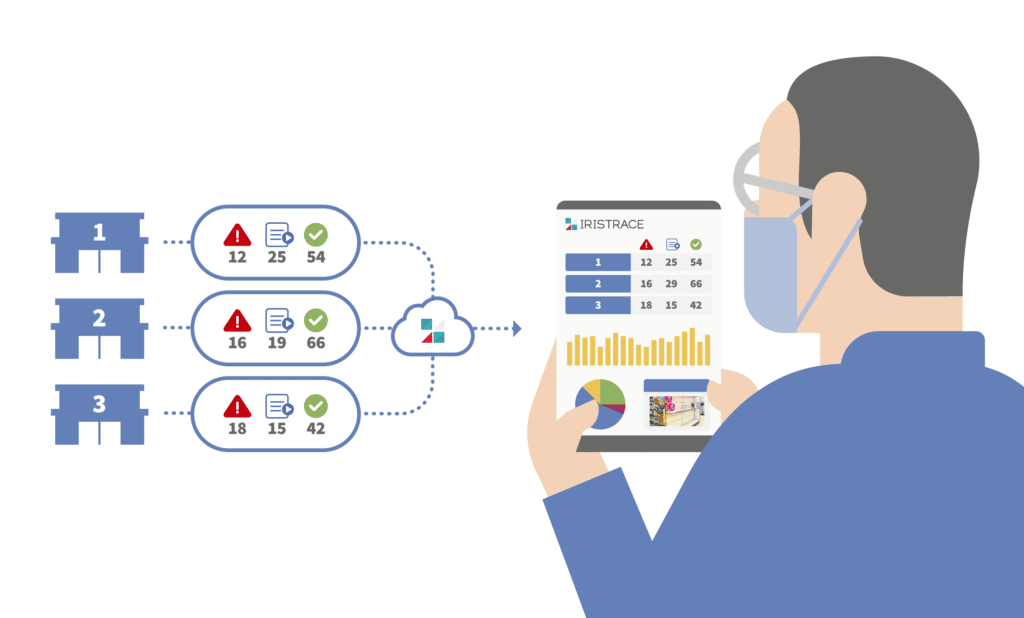 Which are the most used applications during the corona virus crisis?
Cleaning, hygiene, disinfection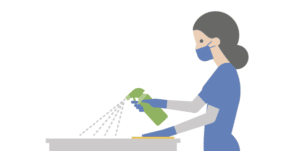 Assurance that your staff applies special measures during the corona virus crisis according to the instructions you provide: special protective equipment, authorized disinfectants, frequency of cleaning (elevators, common areas, bathrooms, surfaces, door handles, kitchens, coffee corners, …)
According to official advice, specific items that are heavily used require special attention such as handles, knobs, handrails, switches, elevator panels, etc. Areas need more frequent airing or ventilation.
Security Protocols
Stock and validity of personal protection
Issues management​
Occupational Risk Prevention​
Corrective and predictive maintenance
Would you like to discover how Iristrace can help improve your business processes? Request a free 30 day trial
Please book a meeting with a member of our support team to deliver the account to you and to provide you with a 15 minute introduction to the system.
User Case
With the Iristrace system, any doctor or member of the medical staff can easily review and update key patient data using a smartphone. The objective
Read more >>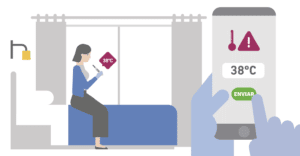 Hospitality
Iristrace helps healthcare staff improve the management of patients, available beds and ventilators in the various COVID hospital units.
Read more >>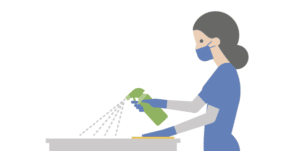 User Case
In this post we are going to give you some basic cleaning recommendations, to ensure that all surfaces with which we are in contact are properly disinfected.
Read more >>