Due to the large number of people infected by Coronavirus (Covid19), hospitals have been looking for more effective ways of organising their work. Many of them now require mobile solutions to ensure that all vital metrics and priority situations are easily at hand. Our development and success consulting teams have been working non-stop for the last weeks to bring our award winning business controls platform to the healthcare sector, in order to help healthcare staff improve the management of patients, available beds and ventilators in the various COVID hospital units.
To alleviate some of the pressure, many hotels have been transformed into temporary medical structures to accommodate both patients that need to isolate, and healthcare staff that is at risk of an infection, in order to protect their families.
Hotel chains such as Room Mate, Palladium, Ilunion Hotels or AC among others have been admitting patients at the authorities' request.
Iristrace has worked with the Government owned and operated Hotel Escuela Santa Cruz de Tenerife, transformed into a temporary medical structure for the duration of the crisis. Each patient sends data about his current condition, such as temperature and symptoms, through a simple form in the Iristrace mobile app twice a day, using his own mobile phone.
Data is collected by room, and the resident doctor receives the status of each patient in real time. Measurements logs for each patient give insight into the evolution since the beginning of their stay, and alerts are issued in case of a deterioration, such as temperature exceeding a set threshold.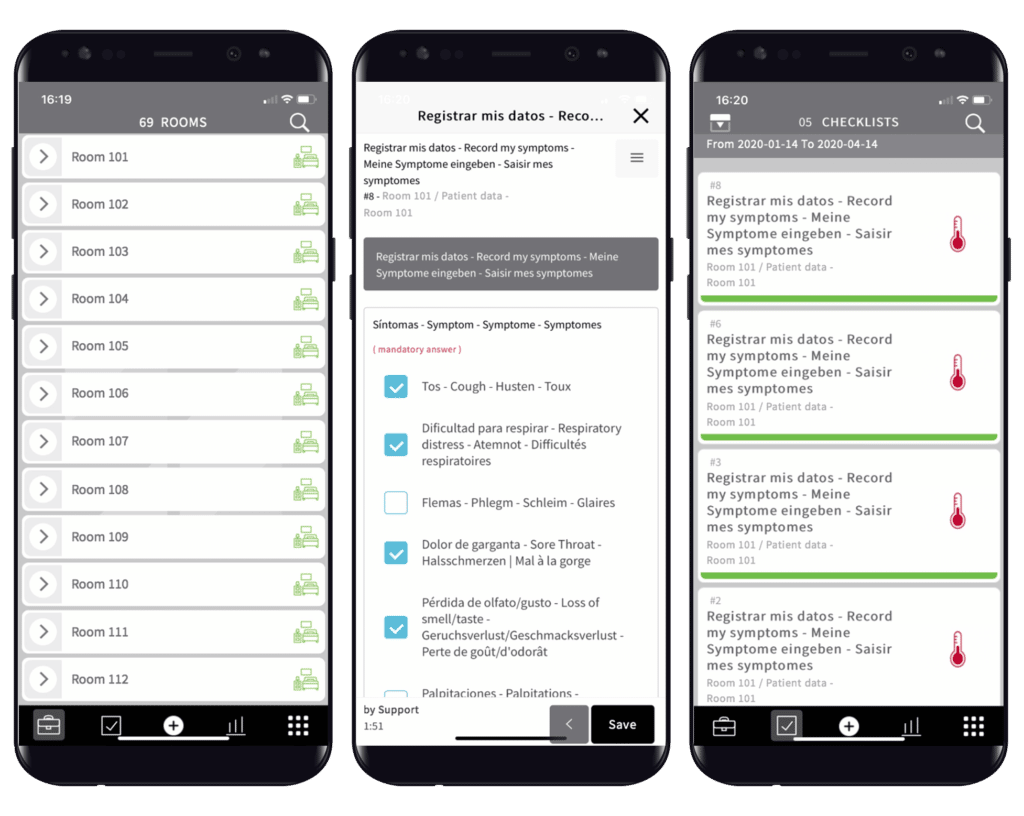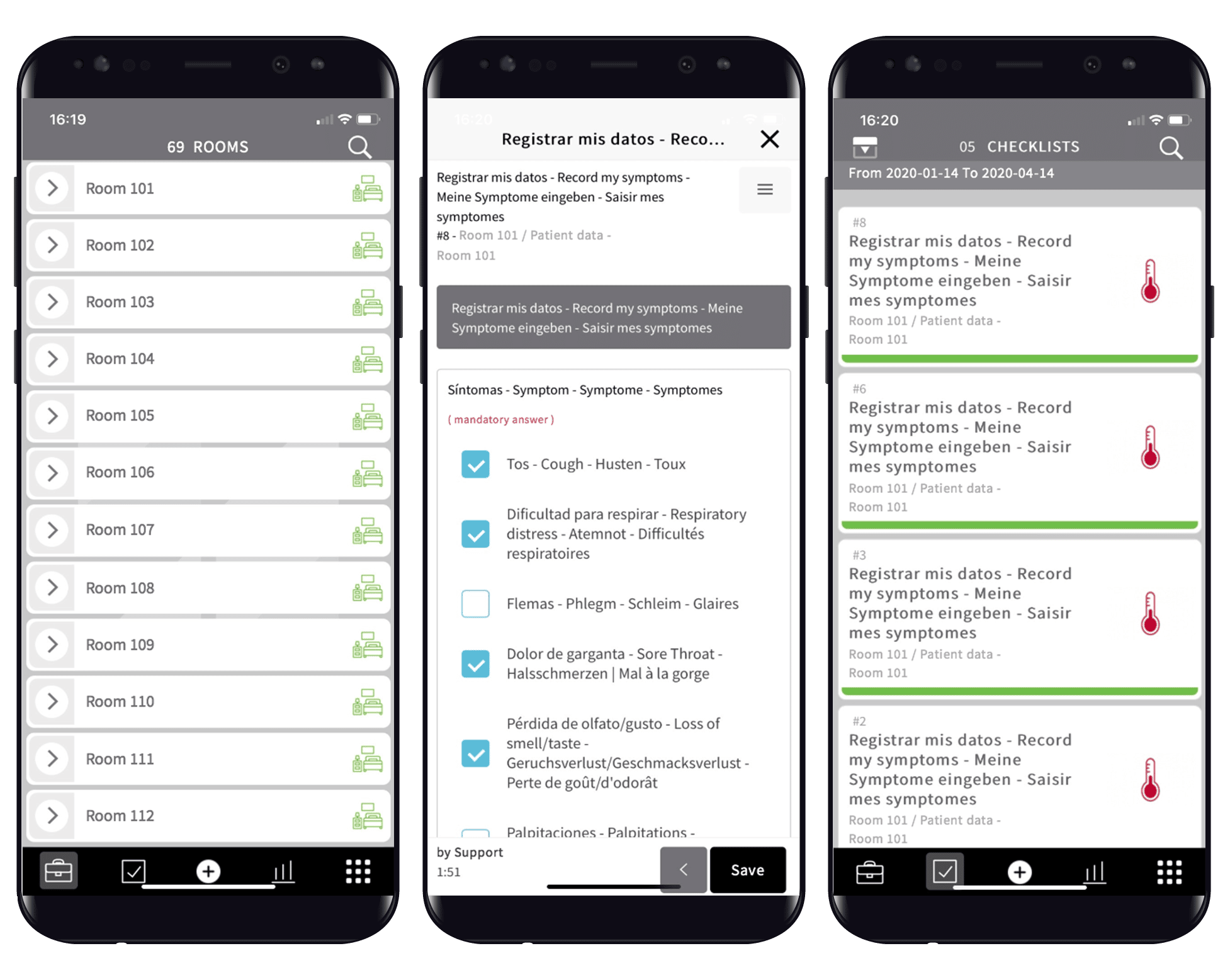 This template is available to all hotels, sports arenas, events centres or tents which have been transformed into "field hospitals" and which may need to collect this type of information both for internal operations at the medical facility as well as for the competent authorities. In addition, the template can be customised and adapted to the needs of each centre.
If you would like to discover more, please use the following form to schedule a demo. You could be starting to work with this solution in less than a day.
Would you like to discover how Iristrace can help improve your business processes? Request a free 30 day trial
Please book a meeting with a member of our support team to deliver the account to you and to provide you with a 15 minute introduction to the system.