In IRISTRACE, we help companies get an unprecedented view of their establishments, improving customer experience and personal with the brand. For us, it is very important that compliance with the quality and standards that the brand establishes for all establishments is correct, and it is at a point where we help each company to achieve its goals in an easy, fast and optimized way.
How do we get it?
With IRISTRACE you can design your own digital forms, surveys, reports, work orders, inspections, working parts, maintenance and/or audits in a few minutes, planning and organizing all your equipment and facilities with a single purpose: Engage all staff quality and service excellence.
Today, we want to show you how our Retail Customers use Iristrace.
What was the problem you have?
As a company with a wide geographical spread in Spain, they needed to ensure that their brand standards are met for establishments and audit the new openings. Paying particular attention to:
The cleanliness and order;
Product: stock placement, presentation, 'facings';
Promotions and price lists updated;
Uniformed personnel and according to company code
So far, all these records were made visually, taking notes with pen and paper, a camera or phone, via email or my IM, so the information is scattered, it was difficult to handle and, if possible, to recover in the following months for analysis.
This situation sound familiar, right? Keep reading…
The solution with IRISTRACE?
Create forms opening and establishment of periodic review, in addition to record incidents in Iristrace. Thus, with each responsible area or point of sale, via a mobile device, you can access the latest version of the document and fill it. Iristrace records the location, the user and all the graphic documentation in the form of pictures and comments to be attached to the form, and in real time all this information appears on the Administrator account and can get a report instantly the status of the inspection that just made in any establishment.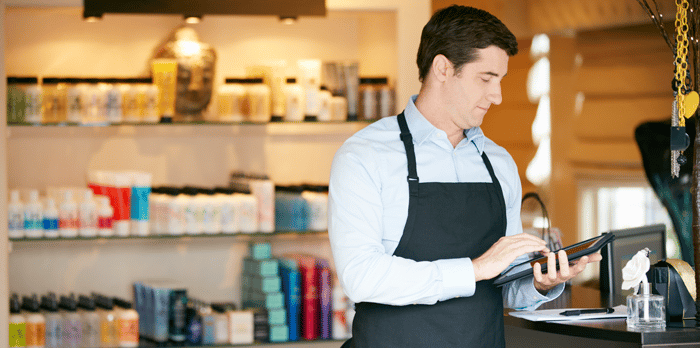 In a few clicks you can:
create templates checklist with up to 9 different types of responses: multiple, simple, numeric, ratings, text, location, drawing plan, date and time;
assign users to the establishments who complete inspections;
programming in a calendar conducting inspections;
download your custom and comparative reports between dates;
set your own scorecard to measure results;
automating alerts on incidents and scores to assess your inspections;
direct and manage your own campaigns mystery shopping/guest;
And, all this without a team of computers for configurations!
What have you earned with Iristrace?
Successfully complete the digital transformation of the company:
Immediacy data, graphic documentation of each establishment, homogeneity and objective assessment of the results of inspections, save time and improve the campaign strategy faster, immediate troubleshooting, reports in one click … and say goodbye to paper forms.
If you also have the same problem and want us to help you by solving this, contact our professionals in digital transformation in Retail and we will help you integrate your strategy Iristrace.
Tel. +34 966 84 51 15
Mail: contact@iristrace.com