Your best hotel room has just been booked. At this point, your maximum goal is to create a memorable customer experience. Now, the question is: what do you follow to make this happen?
To provide an experience that the client never forgets is necessary to have everything under control. In fact, every single detail should be ready long time before clients arrive.
The keys or stages to give the personalized attention you would like to offer (condition without which there is no luxury) should be the following: research, segmentation, communication and observation.
Stages to create a memorable customer experience
1. The stage of research
Once a hotel room has been booked, we start making a dossier with client's interests and preferences. The CRM system is almost always the first place where we will have a look. Is it a recurrent guest? If our CRM does not have any information about them, we will search for customer's name on Google and on social media platforms.
Then, we will analyze the personal details with which the booking was made: purpose of the visit, special requests (if there are any) and so on.
2. The stage of segmentation
Next step is to associate the file of that future host with an appropriate client segment. Is that future customer a man or a woman? Maybe a family? Will be the stay for business or vacation reasons?
After finding the answers to these questions, we will be closer to achieve our goal: a client having an unforgettable stay. Let's see this stage with some examples.
Business travelers want to leave their suitcase fast and not be disturbed. If we observe they are working in the restaurant, we will make sure that no one interrupts them. How many agreements are signed on a napkin! For a business traveler, luxury can mean being invisible.
For women, especially if they travel alone, luxury means comfort and safety. Their needs range from having a bathrobe of adequate size to having hairspray in the bathroom or a room near the elevator.
3. The stage of communication
Curiosity is a quality that we try to find in the hotel staff. Without curious employees who ask and listen to customers, we will not be able to get the information for the dossiers in the first stage.
What brings you to the hotel? What can we do to make your stay more enjoyable? These are questions that hotel workers should ask.
4. The stage of observation
Imagine that a new customer arrives at the hotel and there is no previous registration of them. But when doing the check-in, we see that it is their birthday. What would you do in such a situation?
We asked Esther Moratalla Jávega, Success Consultant at Iristrace and expert hotel consultant. This is what she said: "Leaving them a birthday card and something to eat in their room would be a very good idea. It is a detail that involves a minimum cost for hotels; however, it leaves a mark on clients. "
This is an idea, but there are lots of ways to provide a memorable customer experience. For example, through mysterious client audits.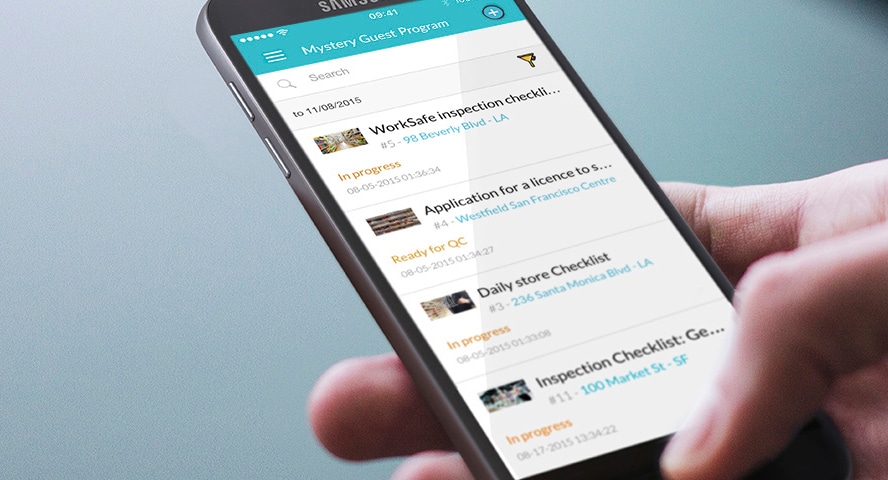 Create a customized service with a mystery guest checklist
This sort of quality audits are also known as "mystery guest" or "mystery shopper". They are anonymous audits which are used not only in the hospitality area, but also in the automotive and catering industries, and retail stores.
In the past, mystery guest was a technique that private investigators used to prevent employees theft in banks and department stores. From the 1990s, this method of quality control spreaded with the use of the Internet. Today, there are already very specialized processes in their usage.
There are external companies that perform mysterious client audits in hotels. The price can easily cost over €1,300. And it is a service offered by third parties. That is to say, outside agencies which do not know how your business works as well as you.
But there are also other alternatives in this type of market. Iristrace app is a good example of this. This mobile and web application allows you to customize checklists of mystery guest and adapt them to suit your customers.
Since it will be you or your team who chooses the fundamental aspects that must be verified. Moreover, it is the hotel staff, not an outside agency, who manages the dossier about customer's tastes and preferences, isn´t it?
In fact, employees are who know better the factors which guarantee a good service. The quality service that the client of a hotel expects. This is what makes the difference and provides that memorable customer experience. That's the key in the future loyalty.
If you want to know more about personalized mystery guest programs, our experienced hotel experts will be glad to talk to you. Email them at hoteles@iristrace.com or just book a meeting directly with them by clicking on the link.