Nowadays, and more and more frequently, when we book a room through the Internet, we are greatly influenced by the opinions of other users or people who have previously reviewed their stay.
It is demonstrated that it doesn't matter what customers get told in corporate hotel websites, the opinions of users who have already had an experience at the hotel in question, have a greater depth and impact on the customer decision, more credibility. This is due to the influence that opinions cause on buyers, hotel executives that market their rooms and services online are setting their concerns in the reviews sections of hotel booking platforms.
There are a series of complicated methods with dubious results that hotels are putting in place to improve the reviews that their customers leave on external websites. These methods are orientated towards rewarding customers that leave favorable reviews or making it harder for customers who want to leave negative opinions, old-fashioned manipulation of results applied to new era marketing. It is even worse when hotels actually buy reviews.
Download free eBook – 3 Tips to Improve your Customer Service
The results of the aforementioned methods are just as fishy as when a friend buys a bunch of followers on Instagram. Studies have proven that whilst a lot of traffic will deviate to your hotel website and a lot of customers will book based on those reviews. The bulk of customers that book a stay based on those reviews will leave with a negative experience to share with friends and social channels. Studies also demonstrate that negative reviews have more repercussion than positive ones. Managing client expectations is key.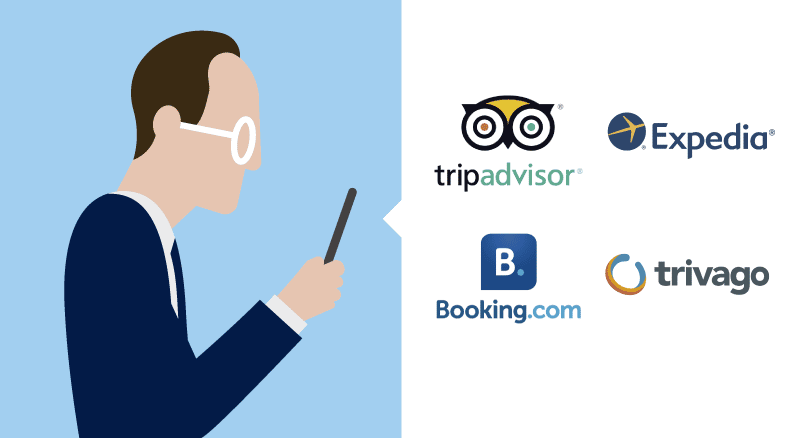 How should my hotel address the influence of reviews and manage client expectations? The answer is very simple, just deliver. Being able to consistently deliver the same product that you advertise is what works out best. In order to do this, it is imperative to standardize processes and assure that your staff is constantly fulfilling their duties.
How to improve your customer experience?