If you are a food company with franchises in the catering sector or you are in charge of a group of bakeries and pastry shops, you must do haccp system audits.
Having critical control points at bay is essential when your franchise chain begins growing.
Your business starts growing and you must have real-time knowledge of what is happening, even when it is impossible to be present in every store.
Appcc system reports and controls may be endless and hard for multi-brand catering companies. So, knowing what is taking place in each franchised restaurant with a mobile device would be the solution to your headaches.
HACCP system to do quality audits and to control everything by using your mobile phone  or tablet
If you do an haccp report periodically using paper and pencil, with Iristrace you will do the same with a mobile device in your hand. Ultramobility at work has come to stay.
What sort of control questions are asked when doing a hazard analysis and critical points in the kitchen of one of those franchised restaurants?
Are the cookers cleaned? And the kitchen floor?

Do the kitchen bins have the lid on?

Are the chopping boards well disinfected?

And the fryings pans, do they have a right temperature? Are they in a good condition?
And similar to these, you can ask many more questions. Does it sound familiar to you, doesn´t it? All of them are related to the appcc system.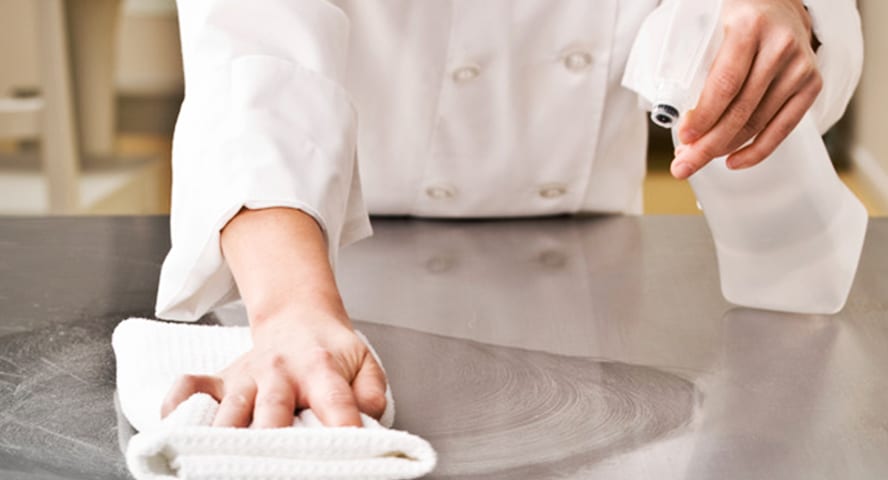 Forget audits on paper and control digitally the quality of your franchised restaurants or shops.
Regarding the storage room in the food industry, what kind of questions could we answer with a digital haccp checklist?
Are the products in contact with the floor?

Do the cold storages have a proper temperature?

Are there any expired products? Do they have a proper label on them?

Do the shelves have a well arrangement?

Are floors, walls and ceilings in a good condition?
The analysis of critical points in the warehouse area of a chain of franchises can be as long as you want. And having a mobile and web app like Iristrace, would allow you to customize your own haccp checklists.
Iristrace makes it easy to stop doing quality audits and control reports on paper in order to start working digitally with appcc and quality service checklists.
All global surveys on new technologies ensure that business digitization is essential for growth. We work to be experts in these digital transformation processes and optimization of resources.
If you have any questions or comments about how it controls the HACCP system in catering through digital audits, get in touch with us.
We will be happy to talk to you. You can also book a meeting with our success consultants directly here.