Following the success of the Freestyle Ski and Snowboarding World Championships held last March, Sierra Nevada ski station is already planning its next season by reinforcing its support for digitization. Pioneer for adopting Big Data to improve skiers experience, the resort goes one step further and will also use Iristrace to digitize and optimize its internal work processes.
Last century's tools will give you last century results
Having everything under control involves spending a lot of time and money. And using traditional methods such as pencils, papers or a camera to perform inspections, audits or accident reports makes it difficult to have real-time results in a ski station. In addition, a large number of hours are usually required to transfer previously collected data from papers to spreadsheets. Time you could save by using digital tools.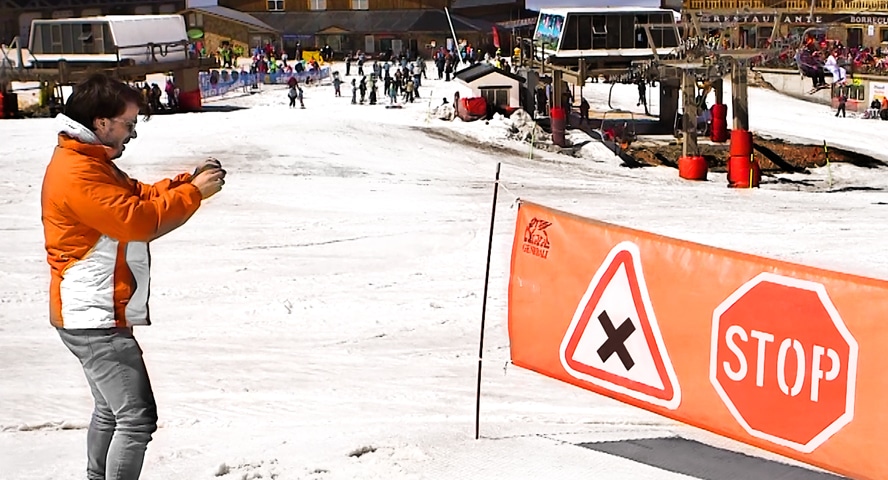 Objective: provide quality and excellence in service
On this sense, the digitalization of companies means saving thousands of hours by making reports.  Moreover, digital solutions help to organize your entire team with a single purpose: to involve all the staff in providing quality and excellence in the service of your ski resort. Therefore, digitizing internal work processes allows you to anticipate problems and solve incidents immediately. As a result, the customer experience improves and, shorlty afterwards the online and offline reputation of your business increases.
Start the digitization of your ski station
Start the process of digitizing your station with the use of simple tools that allow a smooth transition to a new, more efficient way to work in which your team will become much more involved. Iristrace is a good example of this. A web and mobile application with which you will get organized and detailed information in real time. Among other uses, the app allows you to:
Digitize your data collection process anywhere
Perform digital audits of the state of ski tracks
Make digital accident reports and verify digitally skiing areas states
Fill maintenance reports to have a preventive control in: ski lifts, snow cannons, ski tows
Manage and check signs on ski tracks
Plan cleaning and maintenance tasks in buildings
Check the conditions of ski equipment to rent
Download reports with one click
And now, would you like to see what Iristrace can do for you? Watch this video about the use case of one of our customers, the ski resort of Sierra Nevada (Spain).